When you hire The Law Offices of Kristina Wildeveld you get more than a single attorney attending to your criminal or civil case, you hire an entire professional team and both Kristina and her staff will seek to advocate on your behalf and obtain a desirable result.
Why Choose Us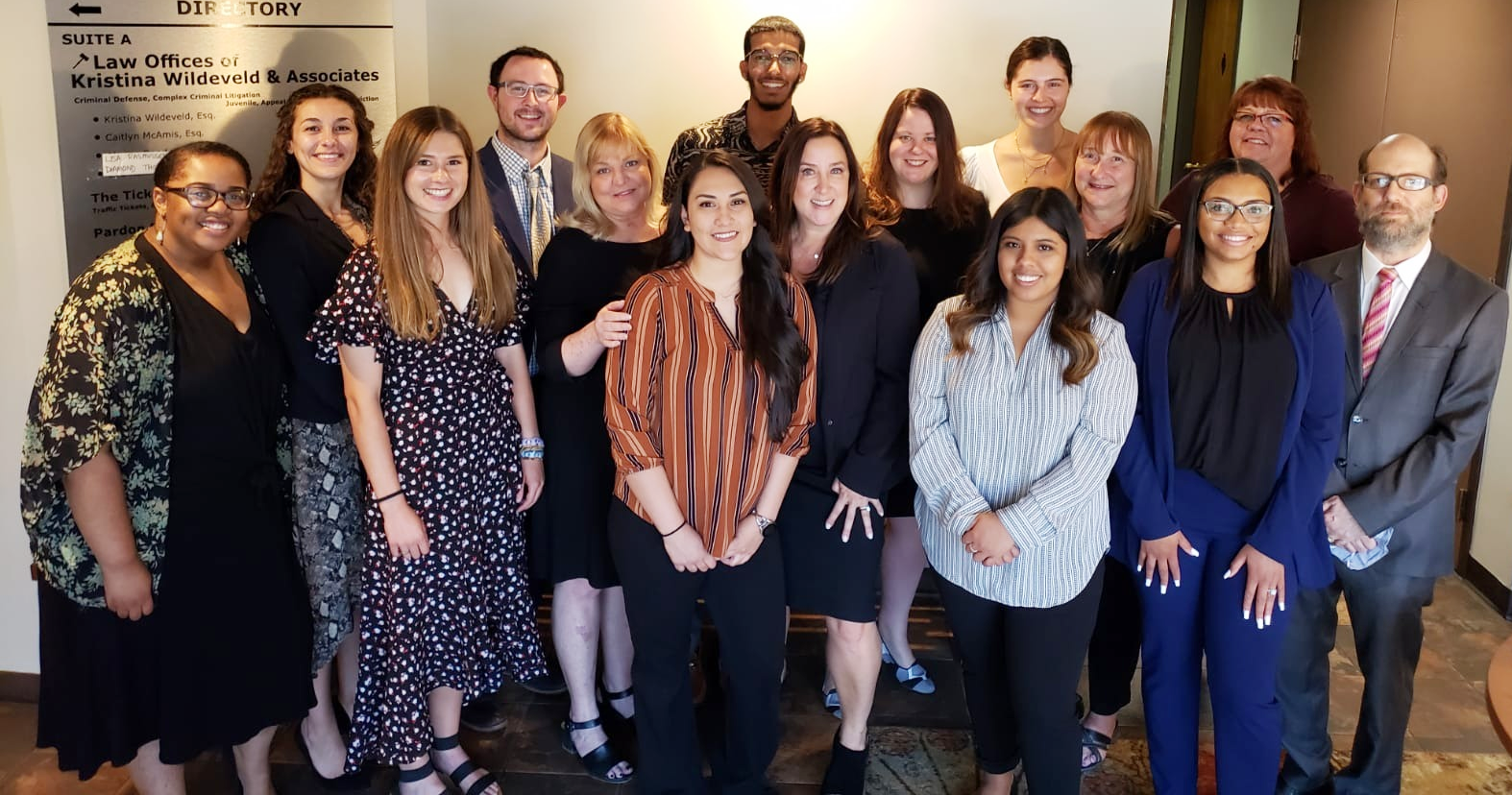 At The Law Offices of Kristina Wildeveld and Associates, we understand that most people have never have had to consult with an attorney or have never had to deal with the trauma that comes with being arrested. We understand most people have never had to get a friend or a loved one out of jail, or face a lifetime in jail themselves. We understand that most people do not know what to do in that situation. We also realize the stress and anxiety associated with that first visit to an attorney's office. Usually a prospective client sits in a waiting room surrounded by diplomas and plaques while filling out an information form. The client then gets invited to an office with more diplomas and certificates and sits across a desk from an attorney while they discuss the case. This is all very intimidating. At our Law Offices, we do all we can to make a prospective client feel both comfortable and confident; and we do our best to alleviate any stress you may have about the uncertainty of the system. In both our Las Vegas and Los Angeles offices, we provide an atmosphere that is more of a home than an office. We allow clients to relax and we encourage them to ask questions until they are satisfied that they understand the road ahead.How can you tell if a lawyer is concerned about your case more than their bottom-line? When you sit down and talk with them about your case, always note what percentage of the conversation is about the fee you need to pay them. You also look to see what they do outside the office. Are they involved in their community? Do they donate their time and money to make their community a better place to live? Do they do things that help those less fortunate than himself? The reality is; if a lawyer does not care enough about the community they live in, they probably will take the same approach with their clients.  Our firm has a proven track record for helping the community and its members.  If you are looking for a Law Firm that will take the time and the interest in your case, call the Law Offices of Kristina Wildeveld & Associates, our attorneys are dedicated to those we serve.
Kristina Wildeveld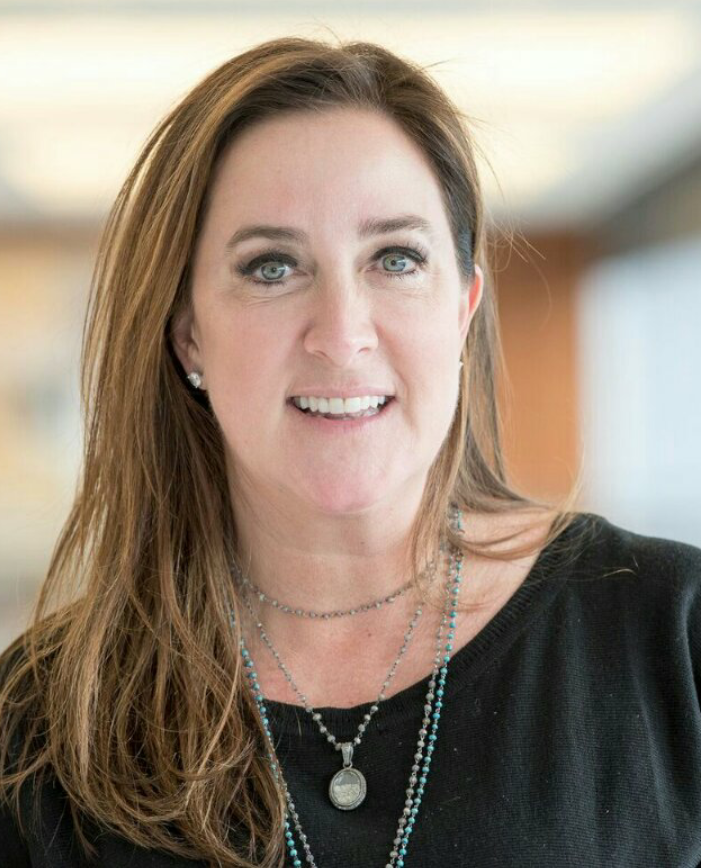 Kristina Wildeveld, a former Clark County Special Public Defender and experienced trial lawyer, heads the Law Offices of Kristina Wildeveld. With experience as a trial attorney and having inside knowledge of the prosecutorial process, the Wildeveld Firm promises to vigorously defend your rights using our expertise as an aggressive trial firm.
We provide defense services for DWI, DUI, Intoxication Manslaughter, Juvenile Crimes, Drug Offenses, Theft, Fraud, Internet Crimes, Domestic Violence, Sexual Offenses, Homicide cases and all other criminal charges. A conviction can have detrimental consequences in your personal life, especially when trying to get work, qualify for a loan, obtain/keep professional licensing or gun ownership.
Without the benefit of experienced legal representation, Juveniles can be flagged with serious offenses for the rest of their lives. Our firm can provides an aggressive defense, which can result in acquittals, dismissed charges, reduced charges, or minimized punishment.
Kristina sits on the Board of Hope for Prisoners, transitioning ex inmates into a productive life as civilians. She also represented the head of the Board of Hope for Prisoners, Jon Ponder, in front of the state's Pardon board and was successful in granting his clemency. Kristina approached President Trump to consider Ponder for a Presidential pardon and Trump mentioned it.
On Aug 25, 2020 after numerous back and forth communications with the white house, Kristina achieved a full Presidential pardon for her client,
Click here to read more
Tonight, June 9, 2016 I attended Nevada Attorneys for Criminal Justice Annual Meeting, Election and Dinner honoring Kristina Wildeveld, Defender of the Year.  In my opinion, attorneys like Kristina should be honored every year.  As Dayvid Jann Figler so eloquently shared in his remarks, when Kristina is on a mission, she will not "let it go."  She will fight until she has achieved justice for her client.   I have known Kristina for 24 years.  She has known my nieces and nephews for far longer.  In the years we have known one another there has been a mutual respect, and I will forever be grateful.  She has four incredible kids, a not bad looking husband, and they inspire her to do what she does so well:  Heal the world in her way.  Working for the Special Public Defender so many years ago, she saw young children tried as adults and sentenced to life in prison.  Young children who made a mistake who now face NOTHING.  There are law projects for innocents all over the country, but where is there a law project for these kids who made a mistake.  Kristina.
"In 2005, after a successful career as a defense attorney in the public sector, Kristina opened the doors to a different type of law practice.  She wanted to build a unique law firm that was more concerned with a client's well being than the fee the client was generating. Well being does not always just mean getting the client a good deal. Well being means helping the client understand the process, well being means explaining all of the obstacles that the client faces, and most of all well being means assuring the client that you are doing all that you can possibly do to get the client a satisfactory outcome. Kristina has created a unique law firm that provides the client with big city experience and a small town feel."
There were testimonials tonight from two of her clients who shared their stories.  But she did not help two people.  She has helped so many.  Both faced life in prison for infractions that occurred in their early teens and both have successfully entered the world again, thanks to Kristina.  One is married, has a son, is an elected official and thanks Kristina for giving her a chance at life.  The other is a young man who was given at the age of 14, 40 years to life.  He had no hope.  But, he had Kristina.  At the age of 32 years old, he was released from prison and has been given a second chance.  He has a job, an apartment, a car and he stays out of trouble, but he has a family and he considers Kristina and her family his as they do him.
"Moral of the story: don't ever write anyone off! You never know who someone could turn out to be or where they could go. It's great to see stories like this where people are able to change their lives around due to the kindness of someone else."  Huffington Post.
Love Kristina.  Love her kids, and all of her extended family – to everyone who calls her mom.  I call her "friend."  I am the lucky one.
.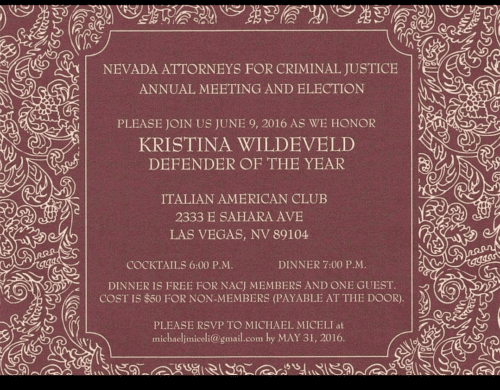 Professional Affiliations:
Clark County Bar Association
Nevada Attorneys for Criminal Justice
National Association for Criminal Defense Lawyers
National Criminal Defense College Graduate
Kristina Wildeveld Defense Attorney of the Year for the State of Nevada 2016
Kristina Wildeveld Karen Winkler award for Defense advocacy
On the board of CASA for over 20 years being the voice for children that are abused and neglected
Recipient of CHILD ADVOCATE OF YEAR AWARD
Pardons expert – State and Federal representation including a Presidential pardons achievement.
Richard Bryant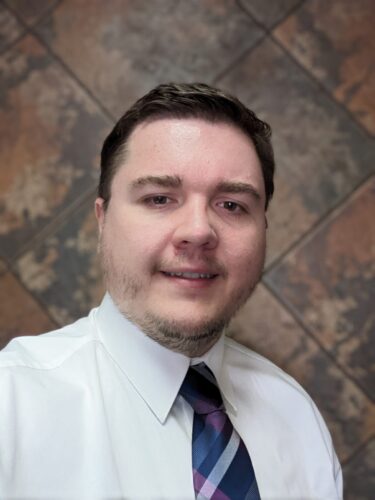 Richard graduated with a Bachelor of Arts in Economics from the University of South Florida in Tampa, Florida. He re-located to Bellingham, WA where he turned his interest in technology and cryptocurrency into his own small business, engaging in bitcoin mining and providing tech support for other small businesses.
Richard then earned his Juris Doctor from the University of South Carolina. During law school, Richard was the recipient of 4 CALI awards for classes including Products Liability, and Technology and Law. As a law student, Richard sought out unique opportunities to engage in projects in the intersections of law and technology. These opportunities included working as a research assistant for Professor Bryant Walker Smith, being the first law student participant of SAE's Cyber Auto Challenge in 2016, and being the team captain and semi-finalist for the Atlantic Council's Cyber 9/12 Challenge in 2017.
After graduation and passing the South Carolina bar, Richard pursued his passion in the field of small business and entrepreneurial education and applied his knowledge of business, technology, and law in serving a community of enthusiastic start-ups.
After moving to Las Vegas and passing the Nevada Bar, Richard joined the Law Offices of Kristina Wildeveld and Associates. Richard believes each client deserves zealous and diligent representation, and clear communication with their attorney. Richard takes a servant leadership approach to his work as an attorney, seeking to put the client first at all times through careful listening, client education, and dedicated effort on their behalf.
Since serving as an attorney, Richard has gained experience and expertise in juvenile representation, traffic resolution, criminal defense, business organization and licensing, cannabis law and Nevada regulations.
Admitted to Practice
State Bar of South Carolina, November 2017
State Bar of Nevada, October 2020
U.S. District Court, District of Nevada, December 2021
Lisa Ann Rasmussen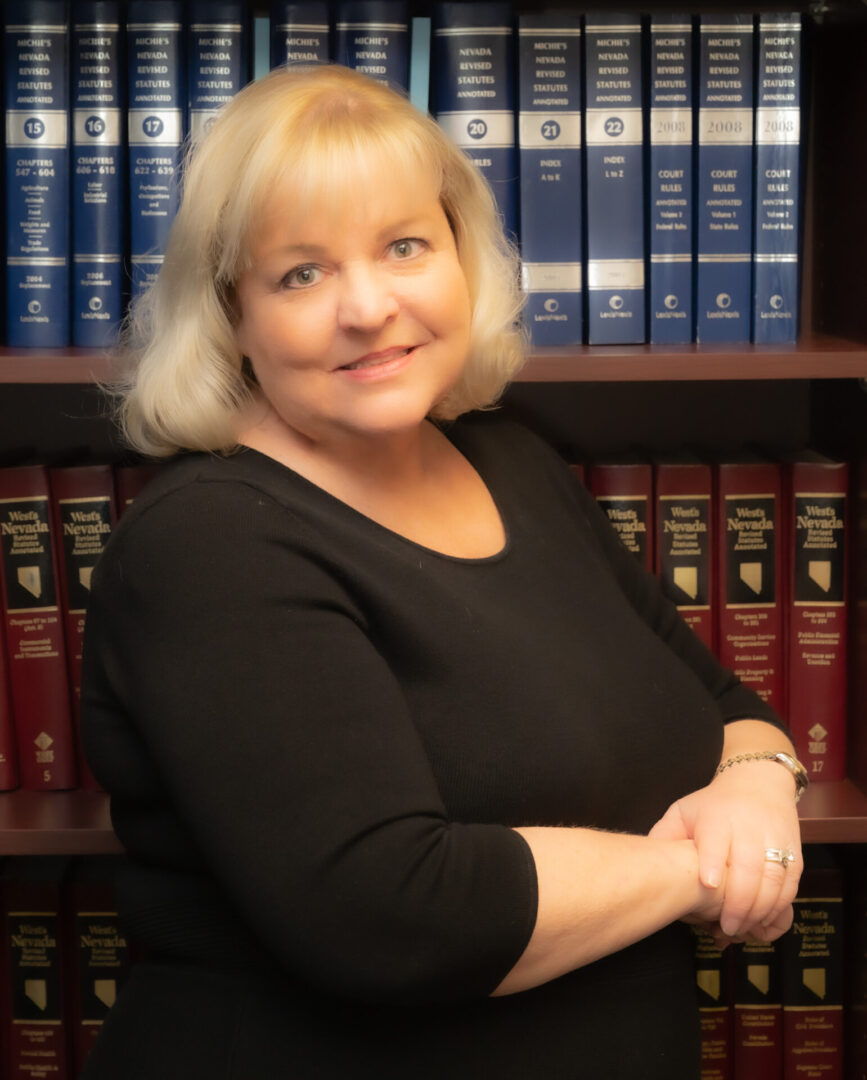 Lisa Rasmussen has devoted her professional life to providing highly competent and personal advocacy to those facing criminal charges or pursuing civil matters. She believes that our justice system works best when people have strong, informed, and determined advocates.
Lisa practices law with integrity and dignity of purpose but she abhors the system when it becomes cruel, arbitrary and impersonal. She strives to provide her clients with objective, independent advice while according them total loyalty and commitment to their criminal case or civil cause.
Lisa respects the strengths of her opponents, but matches them with dogged preparation and skilled lawyering in and outside of the courtroom. She understands that her client's often have families that need information and counsel while the process moves forward. Her primary concern is that her client's rights are protected.
Lisa has served in a variety of volunteer professional positions trying to improve the criminal justice system for all the citizens of Nevada. She is admired and respected by her peers, judges and legislators, and is in fact, the lawyer that other lawyers go to when they are looking for a strong and informed voice and for insight into their cases. Lisa has also served in the following capacities:
Vice-President of the Nevada American Civil Liberties Union (ACLU) from 2008-2012; State Board since 2003
Co-chair of the ACLU's litigation and legislation sub-committee responsible for testifying at the state capital on issues of importance to lawyers and citizens alike
Past President of the Nevada Attorneys for Criminal Justice (NACJ)
Currently co-chair of the NACJ legislative subcommittee
Lisa Rasmussen Defense Attorney of the Year for the State of Nevada 2018
Caitlyn McAmis, Esq.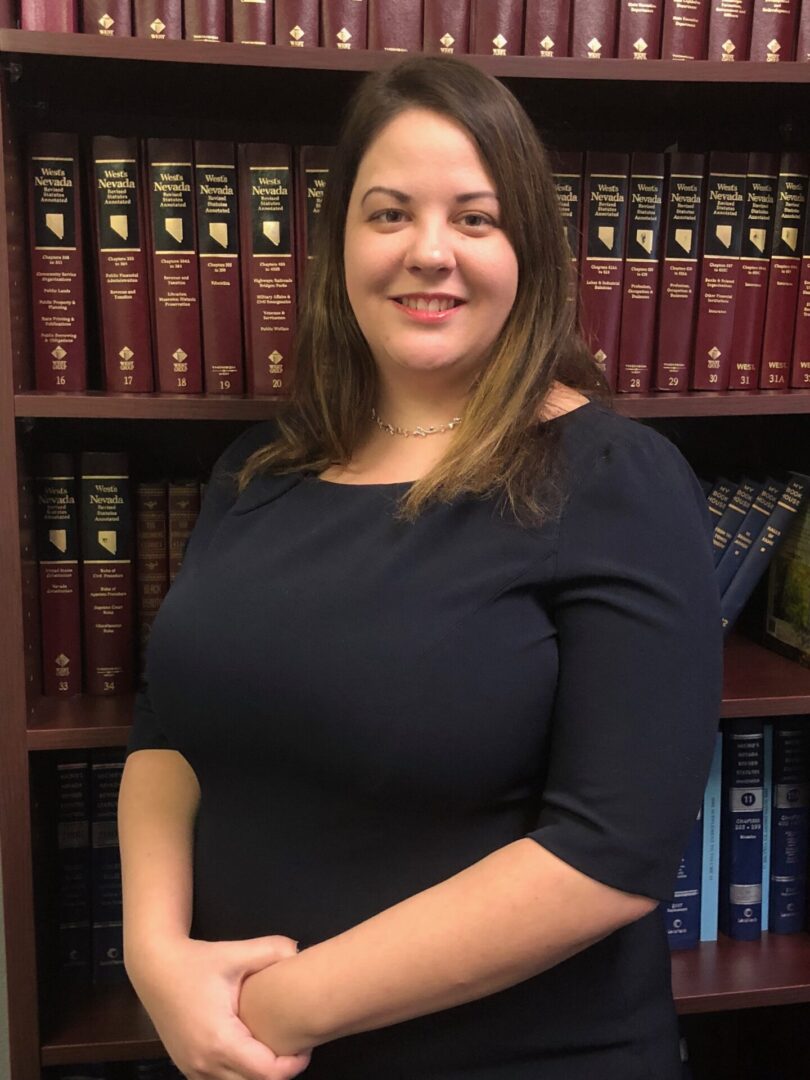 Caitlyn graduated magna cum laude with a Bachelor of Arts in Political Science, Pre-Law Concentration, and minor in Criminal Justice from California State University, Bakersfield in 2007. She then earned her Juris Doctor from California Western School of Law in San Diego, California in 2011. During law school, Caitlyn was honored on the Dean's List and awarded an Academic Achievement Award. As a law student, Caitlyn recognized the importance of giving back to her community; she was recognized for her volunteer work in the Pro Bono Honor Society for two consecutive years.
After graduation, Caitlyn joined The Law Offices of Kristina Wildeveld and the Las Vegas community. Caitlyn approaches client representation as an opportunity to not only defend, but also to empower people to navigate through an intimidating and punitive legal system. She values the ability to be a part of her clients' defense team.
Since becoming a lawyer, Caitlyn gained experience arguing before the Nevada Supreme Court. Additionally, she has experience in written trial and appellate motion practice, oral advocacy in criminal court, juvenile dependency and delinquency proceedings, and administrative DMV hearings.
As an associate attorney at The Law Offices of Kristina Wildeveld, Caitlyn is involved in complex criminal litigation, including work on pardons, parole, and post-conviction habeas petitions. She has first-chaired termination of parental rights trials, assisted in the successful reunification of parents with their children, and also negotiated a number of felony and misdemeanor cases, including securing dismissals for her clients.
Admitted to Practice
State Bar of California, November 2011
State Bar of Nevada, May 2012
U.S. District Court, District of Nevada, June 2012
U.S. District Court, Central District of California, July 2012
Memberships and Affiliation
Nevada Attorneys for Criminal Justice
Clark County Bar Association
National Association of Criminal Defense Lawyers
National Criminal Defense College, Trial Practice Institute
Note that we handle personal injury and accident lawsuits throughout Nevada.
Attorney Consultations…
We bring more than 200 years collective experience fighting for individuals. We're ready to fight for you. Call us today to set up a consultation. The consult fee will go toward the fee for representation in most cases. Regain peace of mind…
Our defense attorneys understand that being accused of a crime is one of the most difficult times of your life. Rely on us to zealously and discreetly protect your rights and to fight for the most favorable resolution possible